Our Board of Directors
The Lancaster Safety Coalition is honored to have on its Board some of Lancaster's most respected citizens.
Clint Rider, Board Chair, Executive Committee – RKL
Bill Stadden, Board Vice-Chair, Executive Committee – Penn Medicine Lancaster General Health
Jen Lauver, Board Treasurer, Executive Committee – Fulton Bank
Gary Davidson, Board Secretary, Executive Committee – Penn Medicine Lancaster General Health
Heather Adams – Lancaster District Attorney's Office
Chief Bey – Lancaster Bureau of Police
Joe Donaldson – Steinman Communications
Gene Duncan – Thaddeus Stevens College
Paul Fulmer – NAI Commercial Partners, Inc.
Lori Herr – Lancaster City Alliance
Patrick Hopkins – City of Lancaster, Mayoral Designee
Craig Kauffman – PeoplesBank
Tom Koppmann – M&T Bank
Brian Korman – Barley Snyder LLC
Meet our Staff
The people who have helped create and develop this organization all have one trait in common: a strong commitment to the City of Lancaster.
Tim Miller
Executive Director
Tim joined LSC as its Executive Director in 2018. He brought with him eight years of experience
in community and economic development in his hometown of York, as well as a background in operations and project management. Tim attended college at Loyola University in Baltimore and graduate school at the School of Philosophy at the Catholic University of America in Washington, D.C. Tim serves on the Board of Directors for Keystone Kidspace and is active on several local committees. In his spare time, he enjoys spending time outdoors with his family and listening to and playing music
Jessica Falk
Director of Operations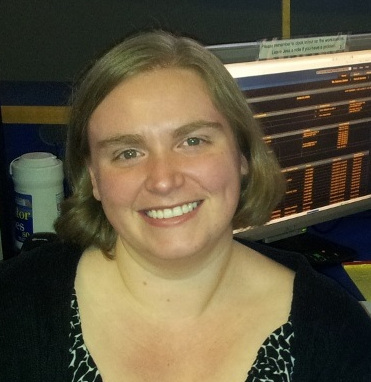 Jessica has been with the LSC since 2009. She is responsible for the daily operations of the office. Jessica handles a little bit of everything from payroll, to IT and office management. Born and raised in Lancaster County she graduated from Hempfield High School in 2002. After which she earned a Bachelor of Science Degree in Textile Design from Philadelphia University. In her free time Jessica enjoys reading, knitting, and playing video games
Dave Greiner
Director of Monitoring and Evidence
Dave oversees the use and maintenance of all the LSC's equipment. He also supervises the activities of monitoring staff. Dave helps compile video evidence for police investigations, attends court proceedings where LSC video evidence is used, and maintains activity logs of all incidents and reviews. He has been with LSC since its creation first as a Board Member then as part of the Monitoring Staff since 2003. He has been involved with the Lancaster Council of Neighborhoods, the Lancaster Crime Commission and is a graduate of Leadership Lancaster. He is a Board Member of the Musser Park Civic Association. Dave enjoys running, biking, skiing and reading in his spare time.